Locks and Weirs on the River Thames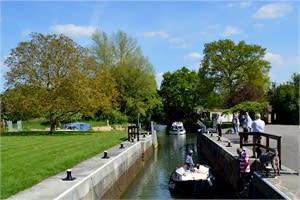 There are 45 locks along the River Thames, starting with St. John's lock near Lechlade, and the last one being Richmond lock (upstream to downstream). To see the full list, take a look at the complete list of locks and weirs on the River Thames page.

Many of the locks are a great destination for a day out, often near picturesque towns, rolling meadows or interesting landmarks.