Enjoy a great day in the Thames Valley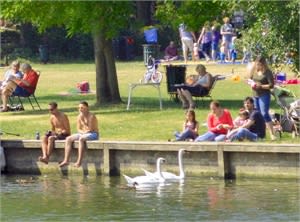 The Thames Valley has many places worth spending a day. Below you'll find some suggestions of where to go.
This section is brand new and growing, so please check back to see what's new.
The Valley Gardens are a great destination for a day out in beautiful botanic surroundings. You will find a diverse selection of well-aranged plants, including a sizeable heather garden, which is a pleasure all year round. There are plenty of opportunities to sit and relax, plus a kiddies play area.
Windsor Great Park offers pretty much everything from vast open grassland to woodlands, a deer park, landscaped areas and monuments. It is ideal for extensive walks and cycling.