Find great activities in the Thames Valley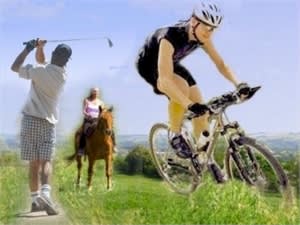 With the River Thames, beautiful lakes and its extensive countryside, the Thames Valley is ideal for activities of all types.
There are exciting possibilities for everyone and every level of age and ability. The search panel in the respective category can help you find activities tailored to you, or you can just browse the entries.
Black Park is a great place for activities of all kind: there are several orienteering courses, and a public bridle path leads around much of the park. There's also plenty of opportunity for cycling, and you can even enjoy a segway adventure. Canoeing, boating and model boats are allowed (restrictions apply in the nature reserve and no petrol powered boats are allowed).

The lake is open to divers by special arrangement. Fishing is also available to all free of charge, during car park opening hours, and during the fishing season. For more information, please contact the park (see below).
There is much open grassland perfect for family picnics. The surrounding woodlands are great for exploration by the youngsters, and the area is popular for kite flying (the remnants of kites in the treetops pay testimony to numerous failed attempts).