Find boat hire, river cruises, fishing spots and more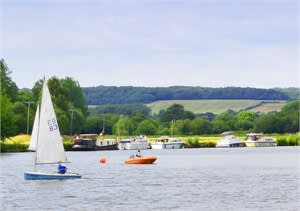 The River Thames offers a multitude of exciting places and activities such as river cruises and boat trips. A list of excellent fishing spots can be found under activities.
Or perhaps you would rather enjoy a visit to one of the many historic locks, which can often be combined with a family picnic in the meadows or easy walks through unspoilt countryside along the Thames Path.