Shopping: from historic villages to modern malls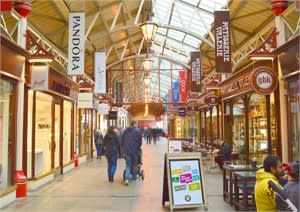 Whether you are looking to do some serious all-day shopping, or maybe browse small shops and craft stalls as part of  a day out, the Thames Valley offers many great shopping destinations.
For visitors new to the Thames Valley, we have compiled a selection of places we think make for an interesting shopping experience. It has to be emphasised that this really is just a selection, and there are other great destinations as well!